Coming Soon
15th December – 26th of December
Wonka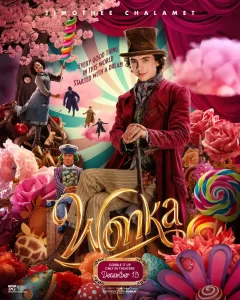 Based on the extraordinary character at the center of Charlie and the Chocolate Factory, "Wonka" tells the wondrous story of how the world's greatest inventor, magician and chocolate-maker became the beloved Willy Wonka we know today.
More Titles Coming Soon
Wish
Wish will follow a young girl named Asha who wishes on a star and gets a more direct answer than she bargained for when a trouble-making star comes down from the sky to join her.
Mean Girls (2024)
Cady Heron is a hit with the Plastics, an A-list girl clique at her new school when she makes the mistake of falling for Aaron Samuels, the ex-boyfriend of alpha Plastic Regina George.
*Please note these films are subject to change*